A spacious and luxurious stone house, just for two (or four)
Welcome to Mulberry House, your private sanctuary in the hills above Corfu's spectacular North East coast. A spacious, fully renovated stone house sitting within its own extensive grounds, with one feature bedroom and a second in the adjoining cottage.
With spectacular views across the Ionian Sea to Albania and the Greek mainland, Mulberry offers unique luxury accommodation for a couple seeking peace and privacy, yet with easy access to the beaches and bays of the North East coast, including Agni, Kalami, and San Stefanos.
Mulberry Cottage provides one additional double bedroom and is only available to rent with the main house for family or friends.
Pool with a view: private 8m x 4m infinity pool
Large, beautifully appointed lounge with balcony
Large, air-conditioned feature bedroom with incredible views, fully en-suite
Superfast Starlink broadband/WiFi, Ruark R2 music streaming system, Blu-Ray/DVD player
Fully fitted kitchen with all mod cons
Electric oven and halogen hob, Fridge/freezer, dishwasher
Spacious, private sunbathing and garden terraces
Last remaining weeks...Hurry!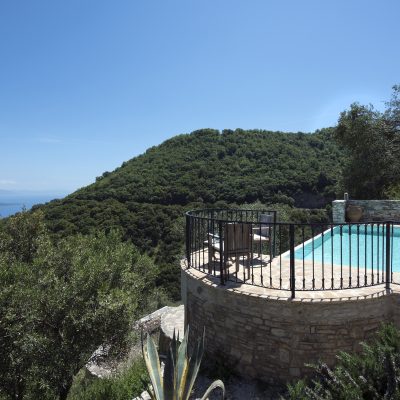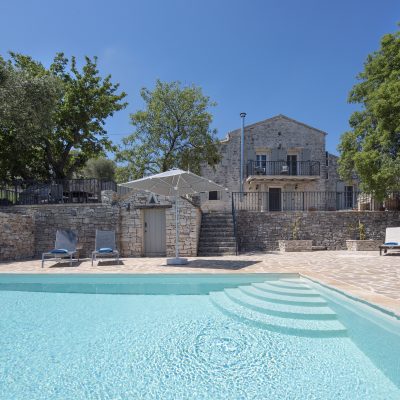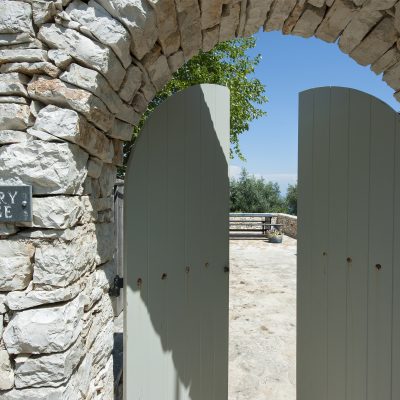 A totally wonderful stay at Mulberry House! Unbeatable views, wonderful walks mountains. Gorgeous house, fabulous pool and outdoor space, thank you! S+A, July 2022
Our fourth stay -always feels like the first, so exciting to pull up and see that view! Perfect as ever. Jane and Peter, August 2022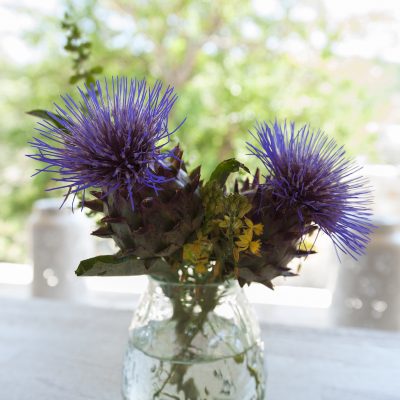 Our guests from around the world love Mulberry and Corfu!
"Thank you for sharing your home with us. Mulberry is a gorgeous, magical place. The views of sea and sky, of olive trees, and the flowering Judas trees' purple blooms are beyond beautiful. Thanks for your graciousness and giving us excellent recommendations." Frannie, Jeff and Nora, Washington DC, April 2022
Registered with the Greek Tourist Board: MHTE 0829K91000405401
"This is paradise! We are so reluctant to leave. We had breakfast on the balcony with the perfume of the jasmine wafting up and a wonderful view over to Albania"
Catherine and Michael, UK, May 2022